Intro to portfolio
Chinmark Academy is a simple website we built for Chinmark Group to enable carryout academy / training registration online and few other academy activities that will be added in feature version of the software.
Chinmark Academy consists of the few major pages.
Home Page: This is the first page that pops up whenever a user visits Chinmark Academy website.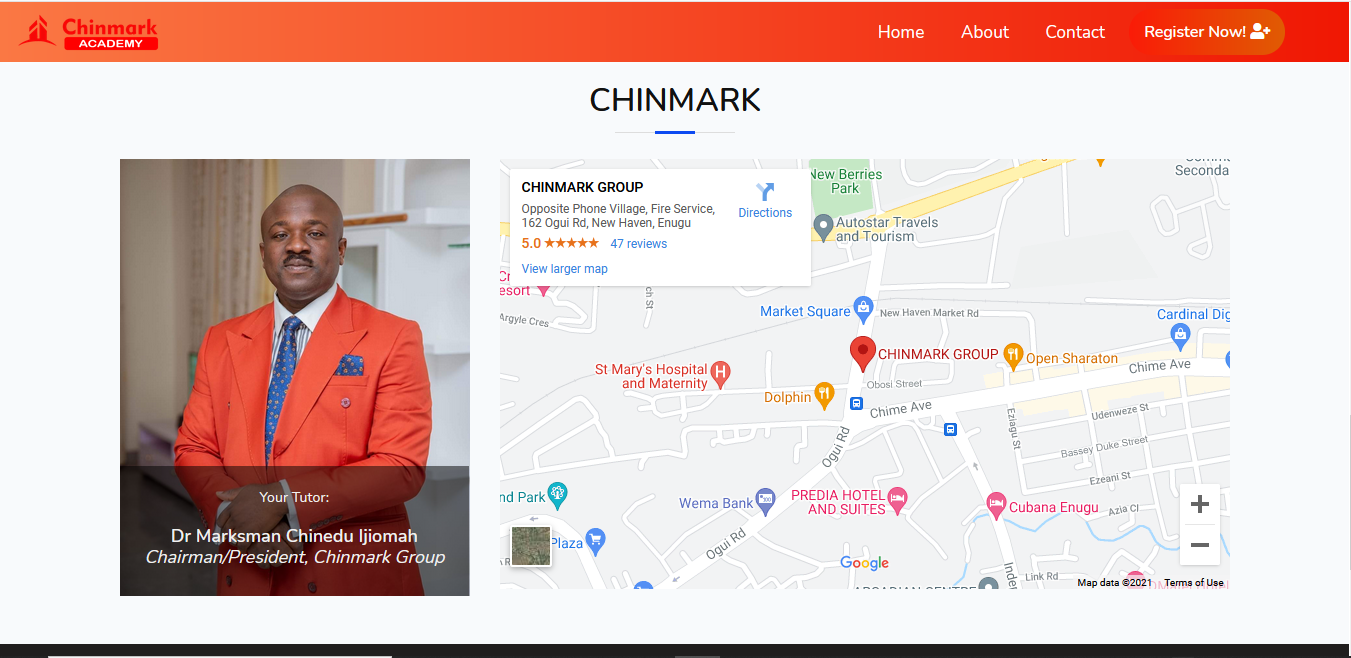 About Page: This page is simply telling the users few this about Chinmark Academy.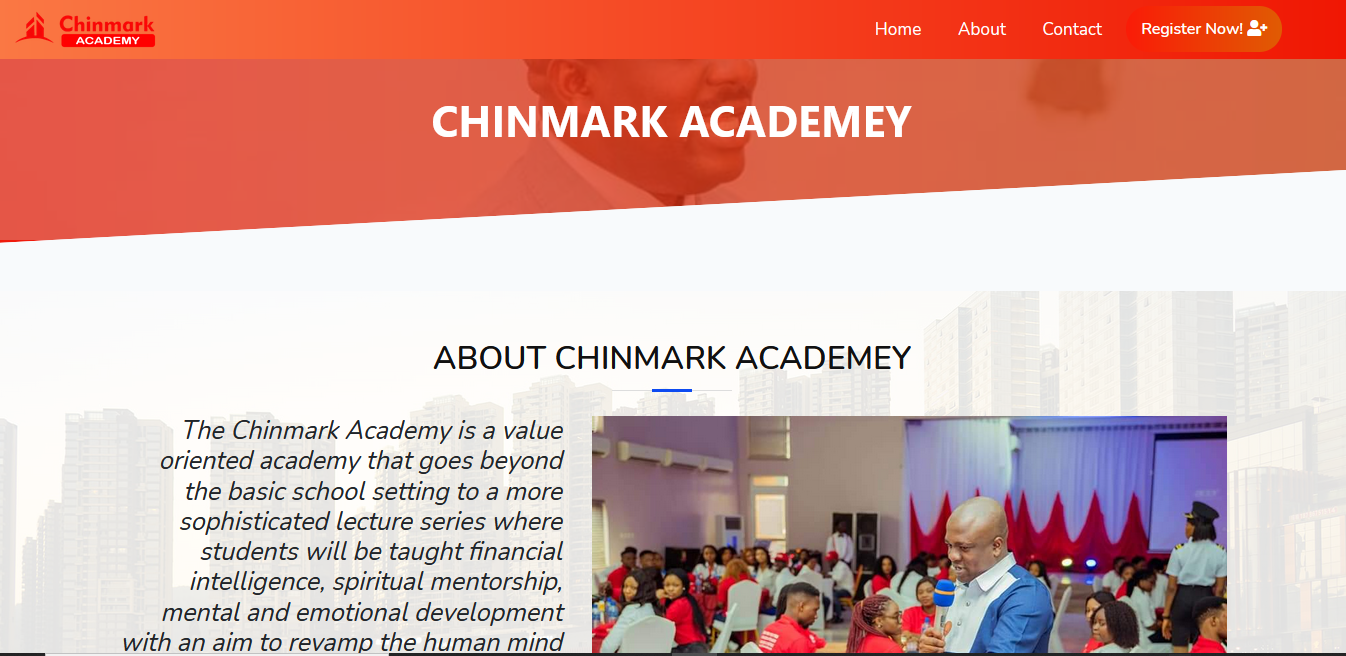 Contact Page: We made Chinmark Academy contact details available on this page for easy communications.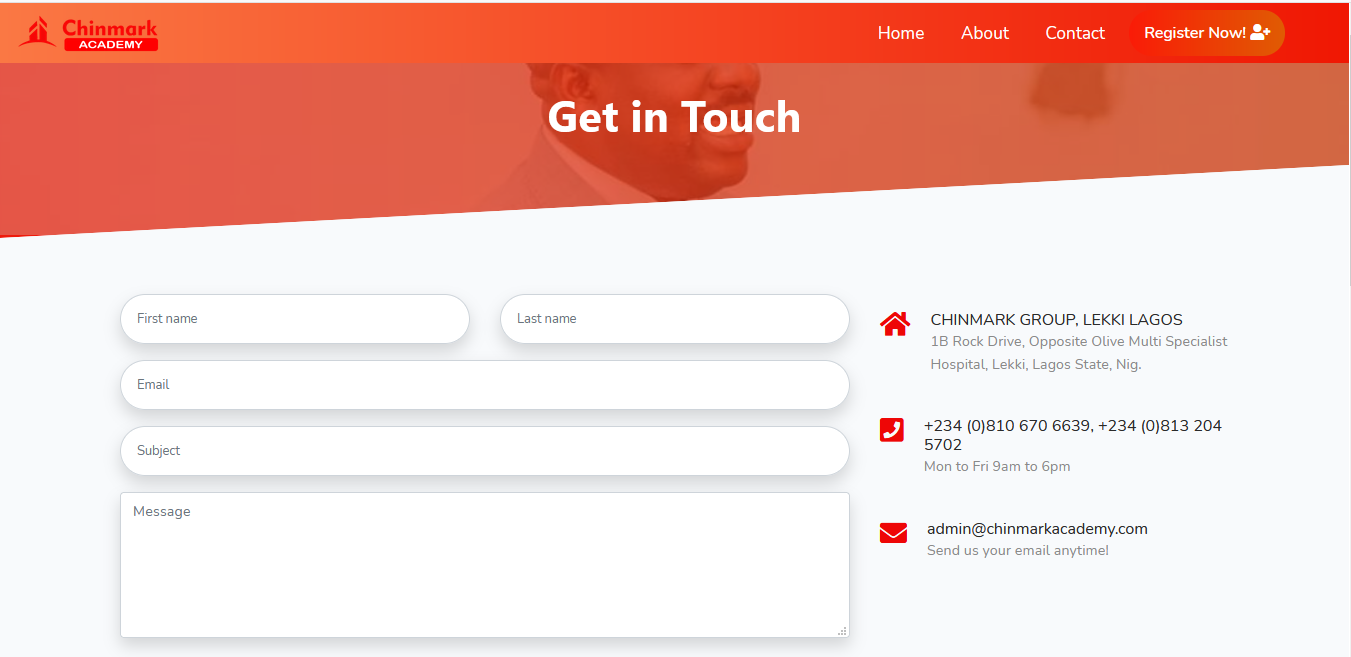 Registration Page: This is where Chinmark Academy students process their online registration.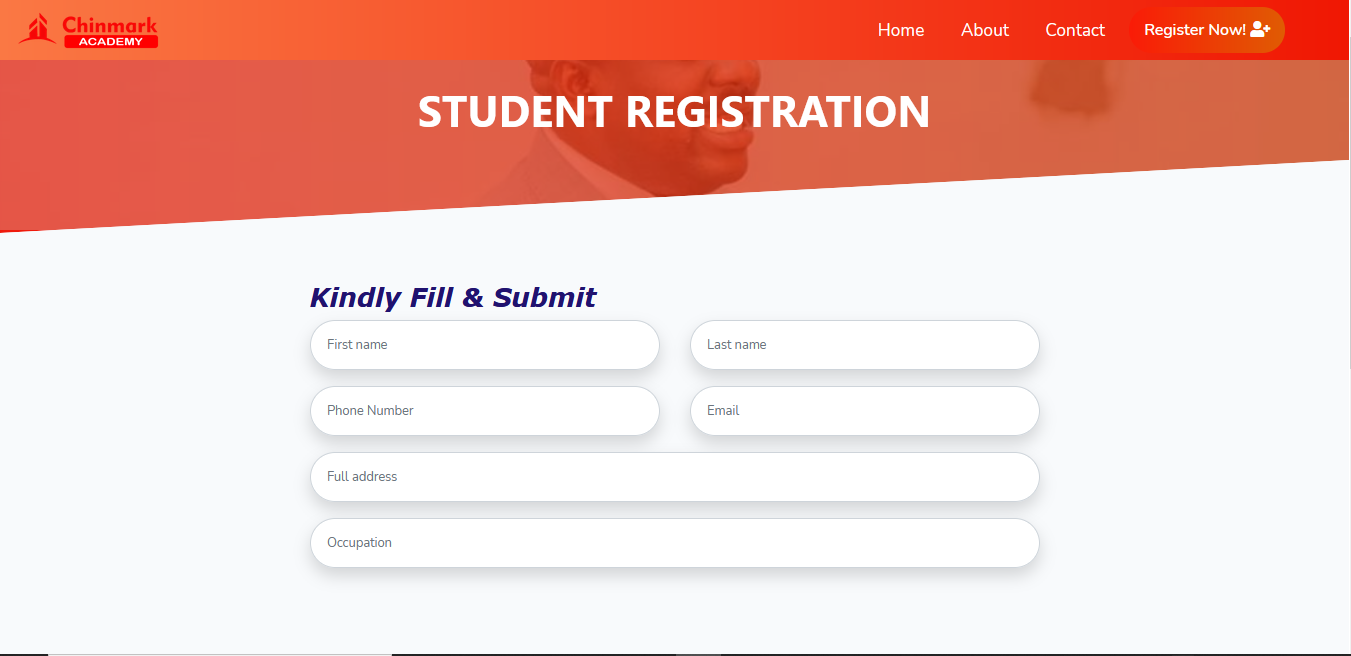 UI/UX Features:
Video Background
Gradient Rounded Buttons
Sharp Theme Colour
Modern design
Don't forget to visit the website using the website link above, to see other features of this platform.