Intro to portfolio
Instantjobgrant is a job portal were people check for daily job updates and also subscribe to receive job updates directly in their email.
Instantjobgrant consists of the following major pages.
Home Page: This is the first page that appears whenever a user visits the job portal.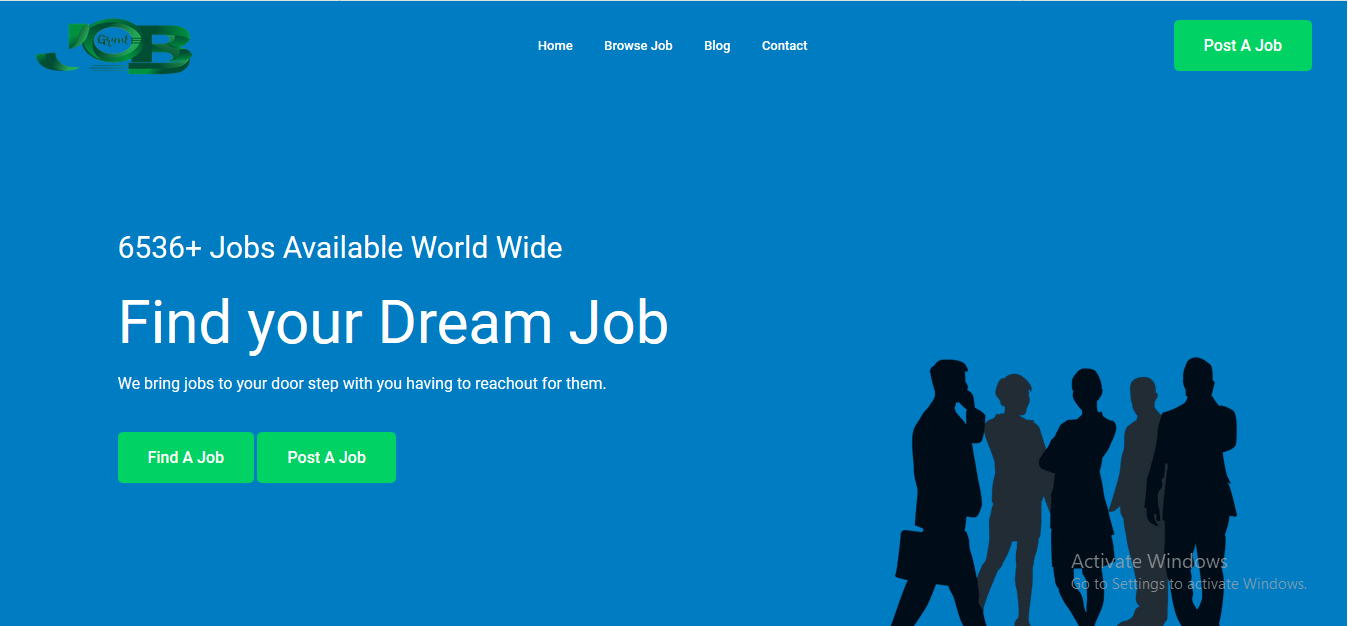 Job Listing Page: The job listing page displays all available jobs on the platform. A user can select any job of there choice.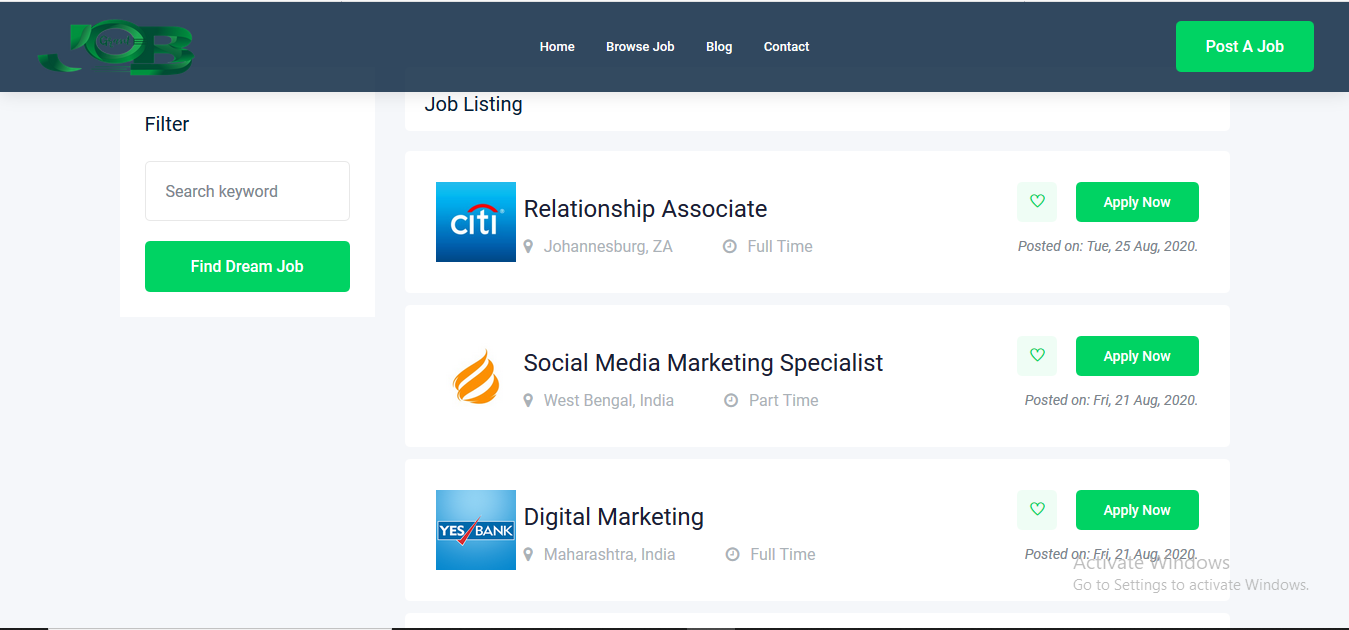 Job Details Page: This page displays the full details of any particular job that was selected by a user from the job listing page.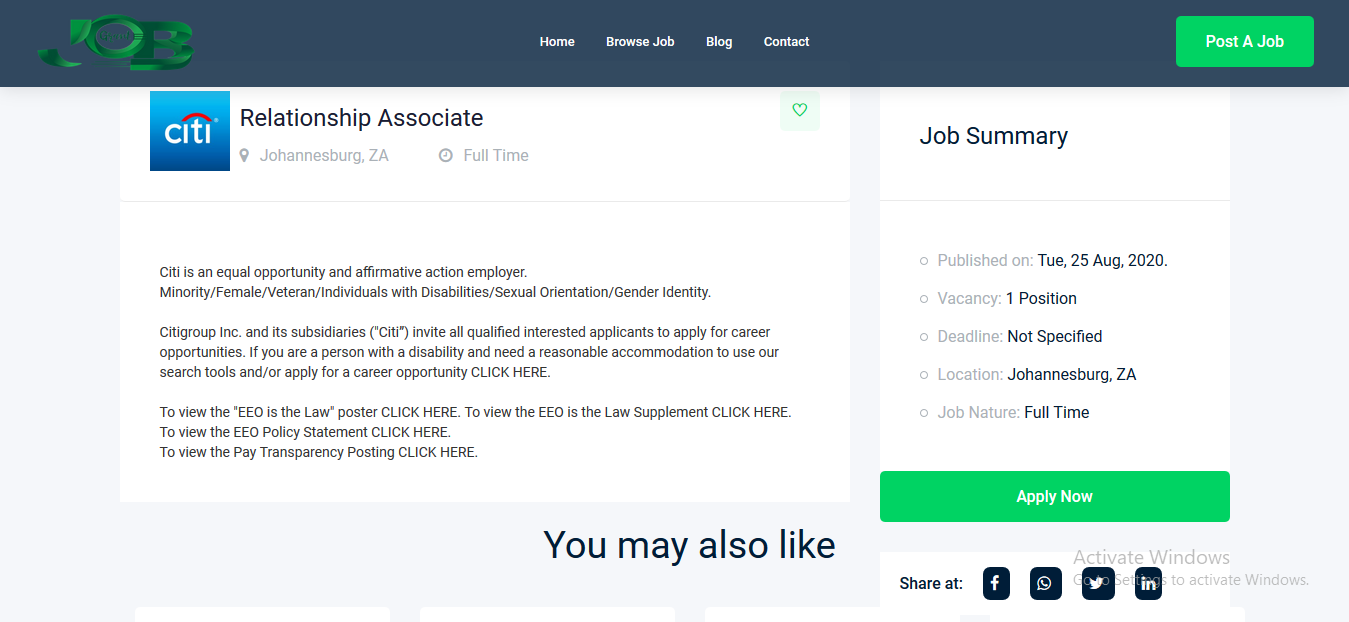 Job Application Page: Users can apply for a particular job from this page.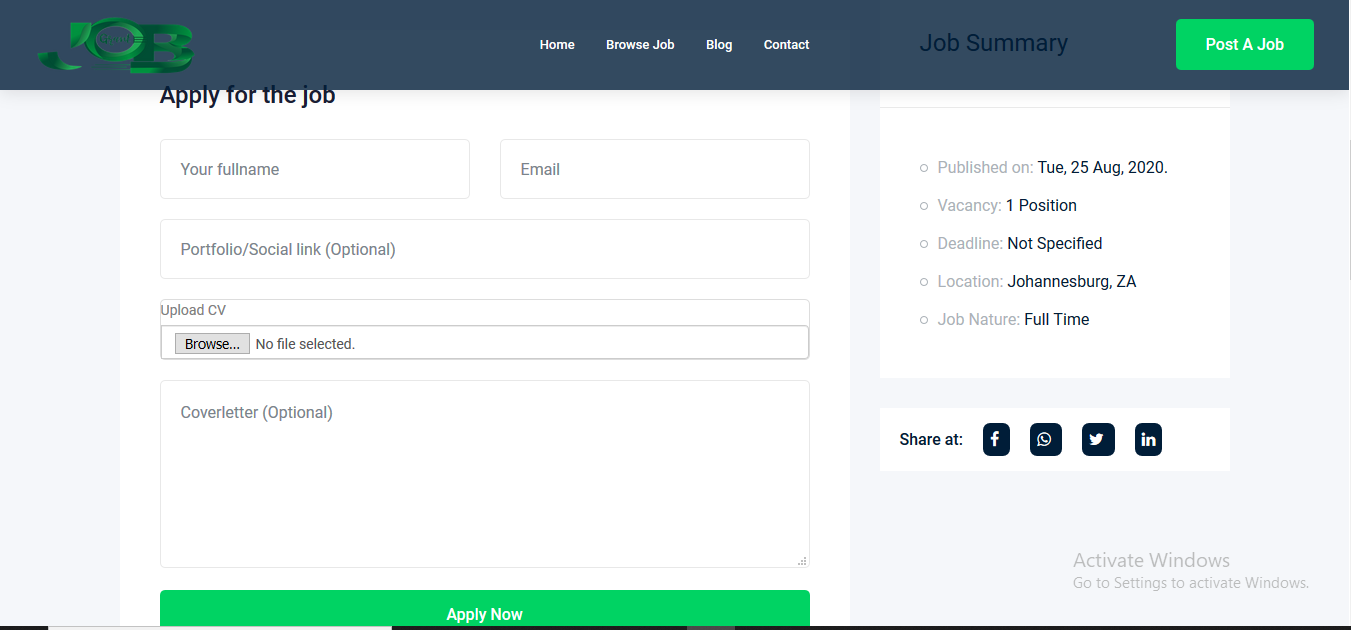 Blog Page: The platform has a blog section for jobs activities.
Dashboard: This part of the platform is only made available for the administrator of this platform.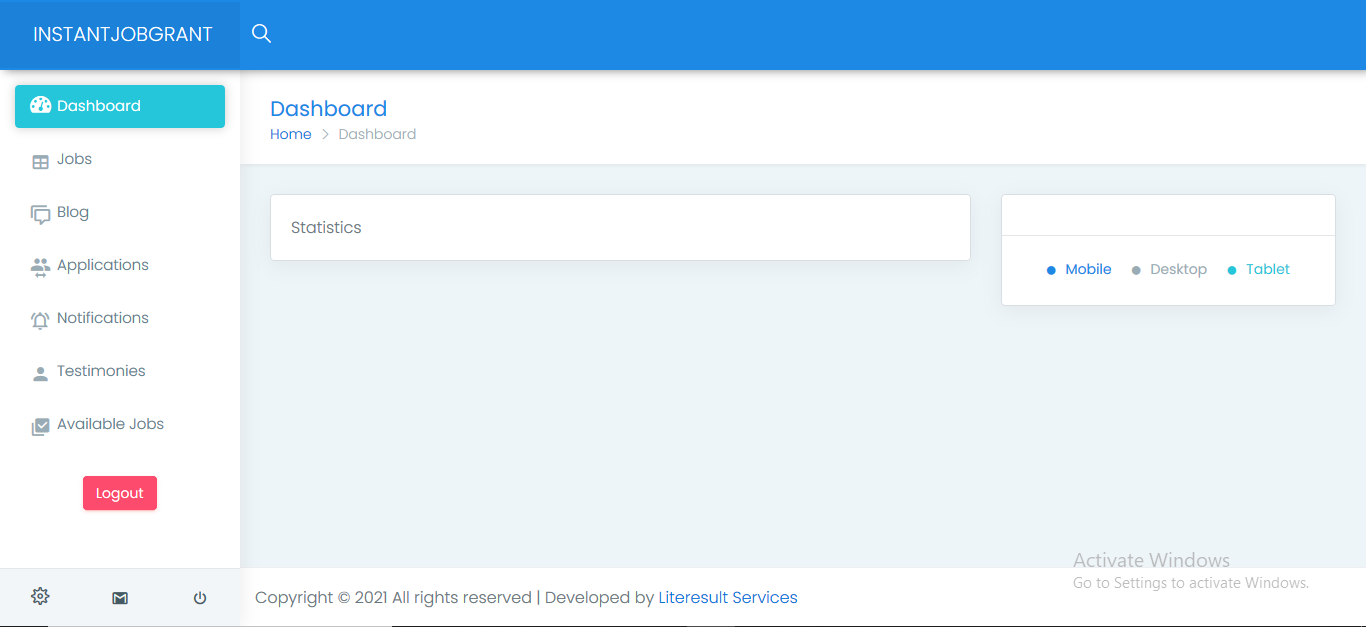 Core Features:
Job Listing
Job Updates
Job Posting
Job Application
Blog Posting
Google AdSense Enabled
Don't forget to visit the website using the website link above, to see other features of this platform.