Intro to portfolio
Chinmark Logistics is an online logistics service for goods and service deliverying.
This software is tailored to Chinmark Logistics global services.
Below are some screenshots of Chinmark Logistics.
Homepage snapshot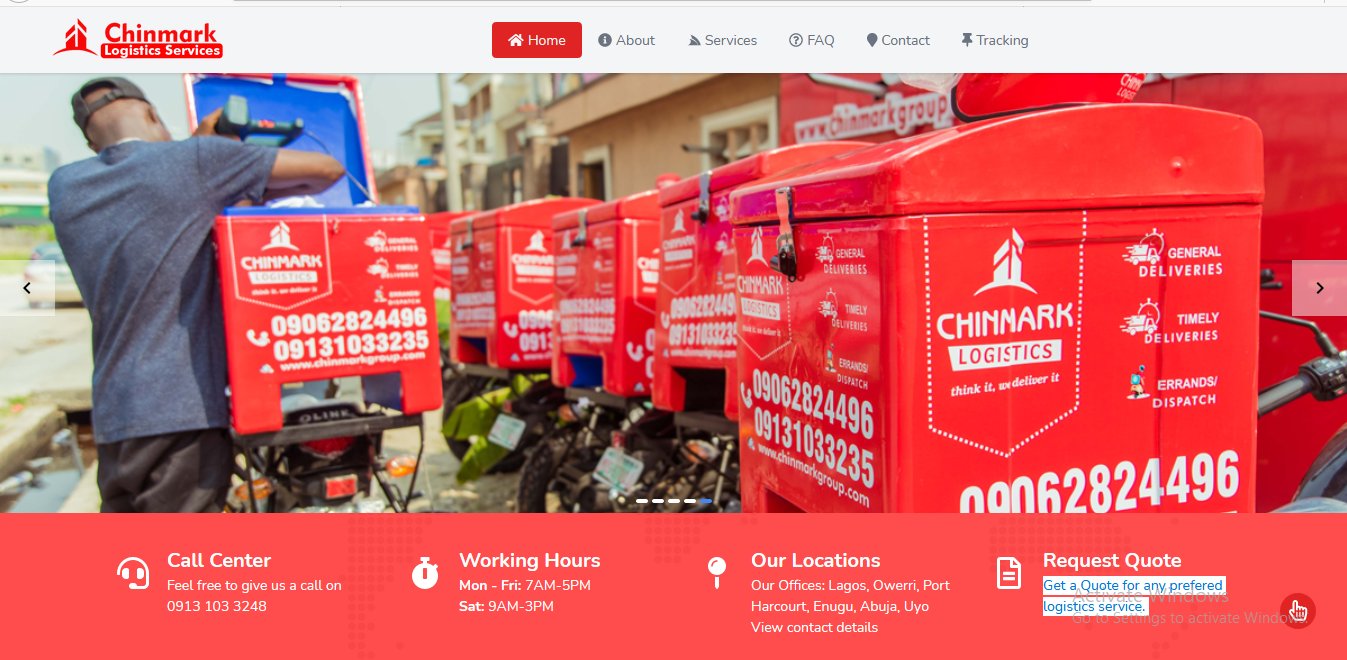 Service page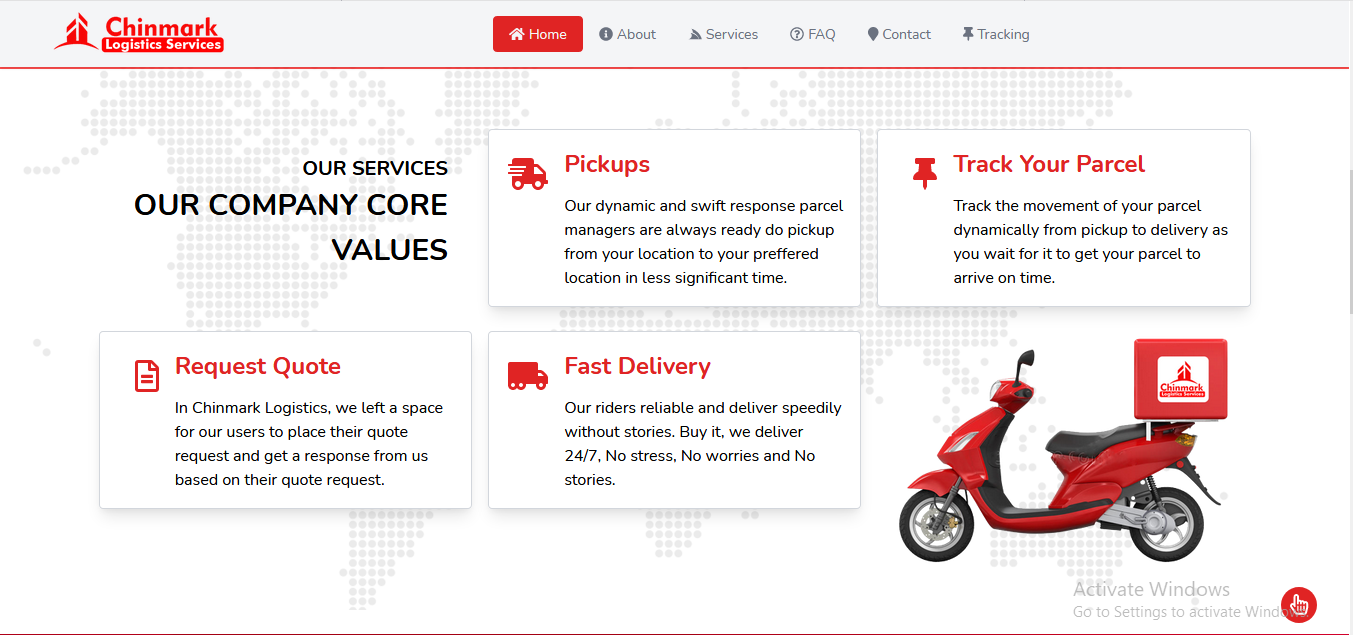 Request / instant pickup page
About page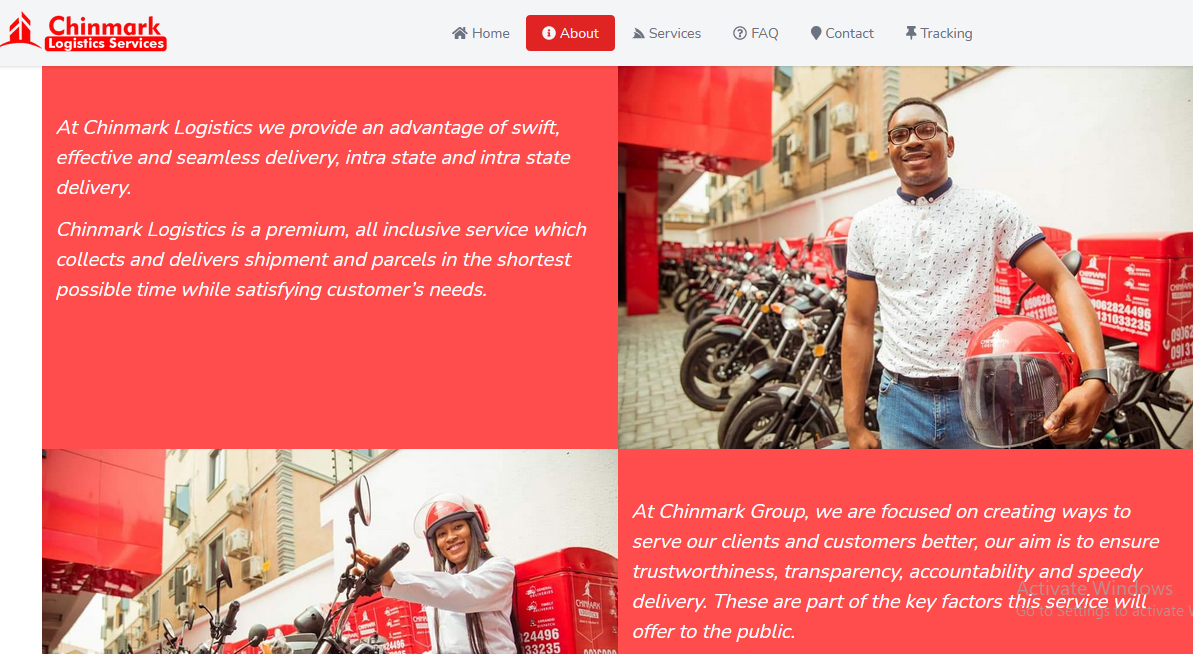 Statistics page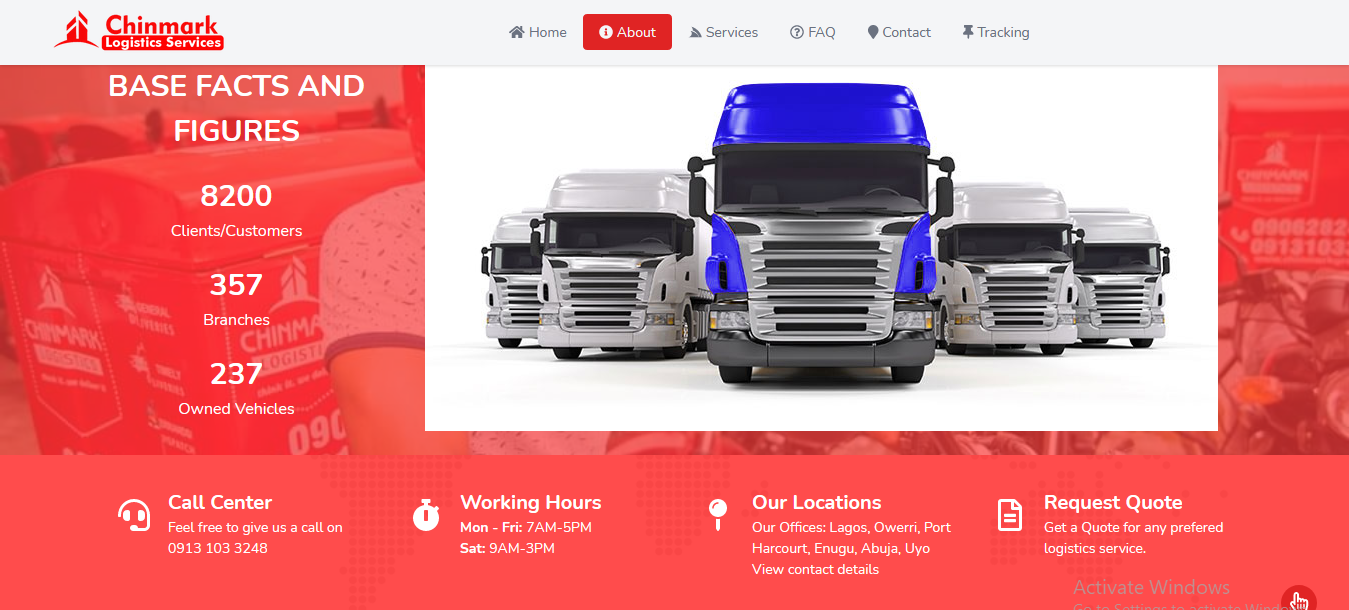 Faq page

Contact page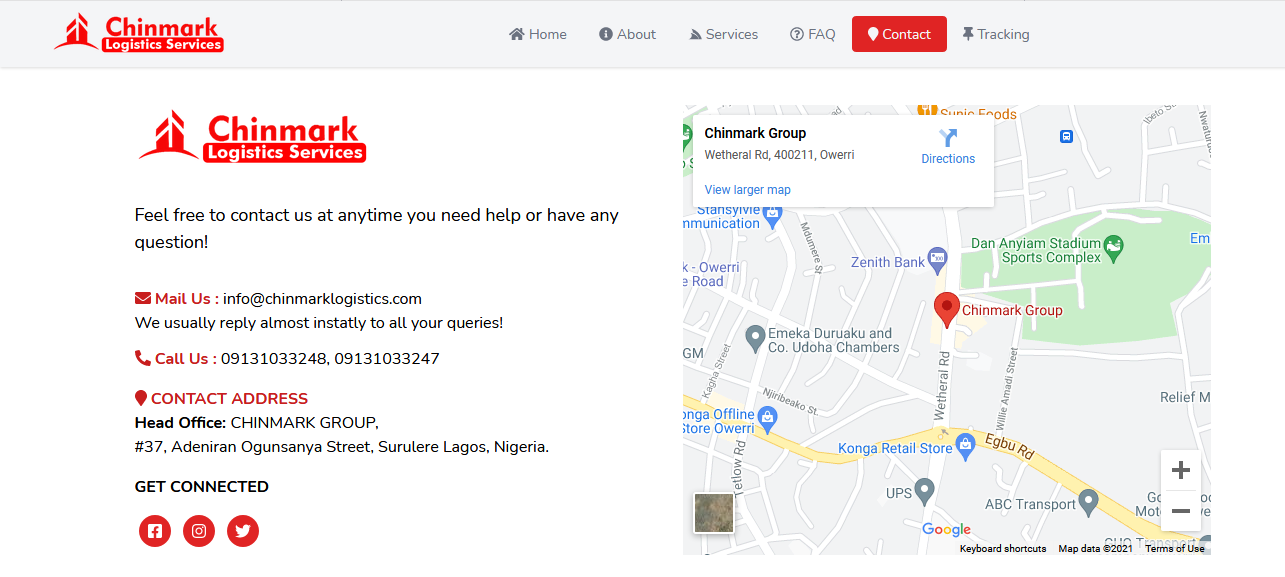 Tracking page

Footer page

Core Features:
Parcel Tracker
Geolocator Enabled
Online Payment
Digital Signature Enabled
Good UI/UX
For more details about Chinmark Logistics, kindly visit www.chinmarklogistics.com
Always recommend us for more jobs.